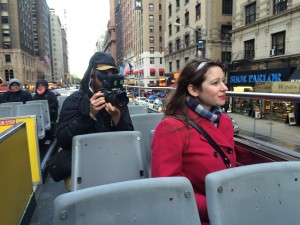 MY MILLENNIAL LIFE is a new documentary from award-winning filmmaker Maureen Judge, in association with TVO.
This project is currently in-production and looks at  20-somethings as they enter today's workforce,  where the employment landscape for millennial generation is often bleak and uncertain.
The observational documentary follows individuals in the midst of transitioning into the  'real world' of jobs, money, relationships and responsibilities, and explores their attitudes, relationships, dreams, obstacles and successes. 
My Millennial Life echoes and amplifies the hopes and longings of a generation; a generation wanting to make its mark on society, while learning today's life lessons along the way.
mymillenniallife@makinmovies.ca.